The bay bears the family name, and Lyall Woolley is determined to keep it as a slice of 20th century summer.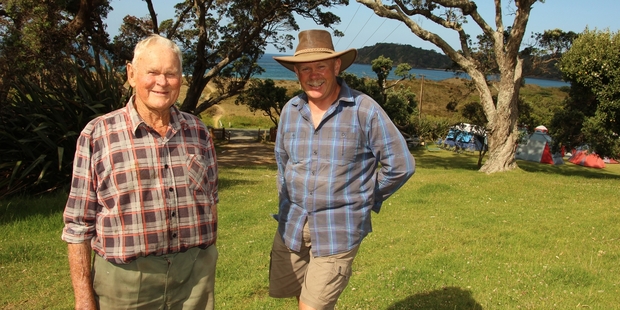 It took longer than it should have before I noticed the name on the letterbox in the middle of Woolleys Bay.
In my defence, there was plenty of distraction for a holiday-making visitor. Woolleys is not quite as improbably picture-book as its neighbour, Whale Bay, but it's agreeably underpopulated.
Beyond small dunes stitched together by pingao, the long stretch of almost deserted golden beach is pounded by decent surf, but the sand shelves off sharply and beyond the breakers the water is as clear as soda.
I just don't want it all in development. Pig-headed, I suppose.
The trees at the northern end are busy with tui in territorial disputes and the wings of fat kereru whistle as they lumber through the cool darkness in the branches of the puriri.
Add as favourites (94) |
Quote this article on your site | Views: 944



Only registered users can write comments.
Please login or register.

Powered by AkoComment Tweaked Special Edition v.1.4.6
AkoComment © Copyright 2004 by Arthur Konze - www.mamboportal.com
All right reserved