Human Interest -
Local
Written by Mike Barrington, The Northern Advocate
Thursday, 22 August 2013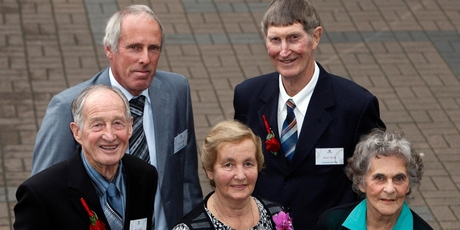 [Sophie Edwards] has worked with Maori, the Whangarei Native Bird Recovery Centre, the Ngunguru Sandspit Protection Society, G.E. Free Northland and the Tutukaka Coast Residents and Ratepayers Association.
Five people received red-carpet treatment when they were presented with Whangarei District Council civic honours awards at a special function in the council chambers.
The five - Des Coutts, Fred and Mary Field, Merv Rusk and Sophie Edwards - joined an illustrious roll of citizens recognised for their community service since civic honours were first awarded by the former Whangarei City Council in 1987 and continued by the district council since 1992.
Add as favourites (95) |
Quote this article on your site | Views: 1173



Only registered users can write comments.
Please login or register.

Powered by AkoComment Tweaked Special Edition v.1.4.6
AkoComment © Copyright 2004 by Arthur Konze - www.mamboportal.com
All right reserved
Last Updated ( Thursday, 22 August 2013 )