Elisabeth Easther revels in an abundance of native wildlife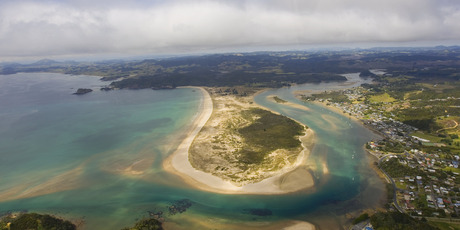 Origin of name: Maori for "rumbling tides".
Population: Approximately 1500.
Where is it: Three or four minutes to Tutukaka, 26km to Whangarei, two-and-a-half hours from Auckland.
Interesting historical facts: The Melanesian Mission ship, Southern Cross, was wrecked in Ngunguru Bay in 1860. In 1892, coal was discovered at Kiripaka, at the headwaters of the Ngunguru River and, over 30 years, 630,000 tonnes of coal were extracted.
Main employer: The tourism industry. This area is a magnet for foreign and local visitors.
Sources of pride: Was voted second most beautiful coast on Earth by National Geographic magazine and is also on the AA's "Top 101 Must Do" list.
Add as favourites (93) |
Quote this article on your site | Views: 1268



Only registered users can write comments.
Please login or register.

Powered by AkoComment Tweaked Special Edition v.1.4.6
AkoComment © Copyright 2004 by Arthur Konze - www.mamboportal.com
All right reserved