| | | |
| --- | --- | --- |
| Aucklanders packing for coast | | |
Human Interest -
Local
Written by Abby Gillies , Rosemary Roberts, The New Zealand Herald
Saturday, 24 November 2012
Stress-weary city dwellers helping reinvigorate sleepy seaside property markets.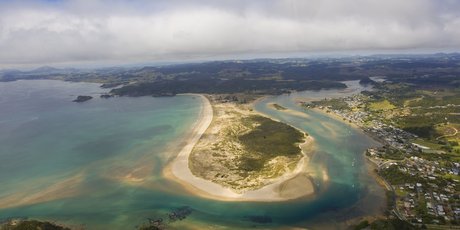 Fed-up Aucklanders are reinvigorating stagnant seaside property markets as they buy up retreats from city life.
Agents on Northland's Tutukaka coast, in the Bay of Islands and Coromandel Peninsula have reported strong interest from big-city residents keen to get more bang for their buck and a less-stressed lifestyle.
Peter Vink, manager of the Tutukaka Coast Ray White Allens office, said people liked the climate, the low earthquake risk and limited local development.
"A lot of interest is coming from people who are finding life in Auckland very busy and stressful, and are now in a position to spend extended weekends in the north.
Add as favourites (117) |
Quote this article on your site | Views: 1517



Only registered users can write comments.
Please login or register.

Powered by AkoComment Tweaked Special Edition v.1.4.6
AkoComment © Copyright 2004 by Arthur Konze - www.mamboportal.com
All right reserved
Last Updated ( Saturday, 24 November 2012 )