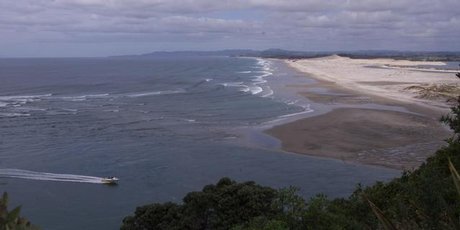 A secret deal between a would-be housing developer at Te Arai, near Mangawhai, and the former Rodney District Council has angered Auckland Council members who want the beach left to threatened bird species.
They thought the joint venture of the Te Uri o Hau Settlement Trust and a developer had shelved its residential subdivision plans in November after five years' opposition.
However, they have learned that on October 29 - Rodney council's last working day - its chief executive negotiated an agreement with Te Arai Coastal Lands Trust.
The door was left open for a fresh proposal by removing two grounds for rejecting it.
In return, the developer withdrew its High Court appeal against the council.
Details of the deal emerged last week, when the council was asked to start processing the new proposal.
Add as favourites (118) |
Quote this article on your site | Views: 1467



Only registered users can write comments.
Please login or register.

Powered by AkoComment Tweaked Special Edition v.1.4.6
AkoComment © Copyright 2004 by Arthur Konze - www.mamboportal.com
All right reserved